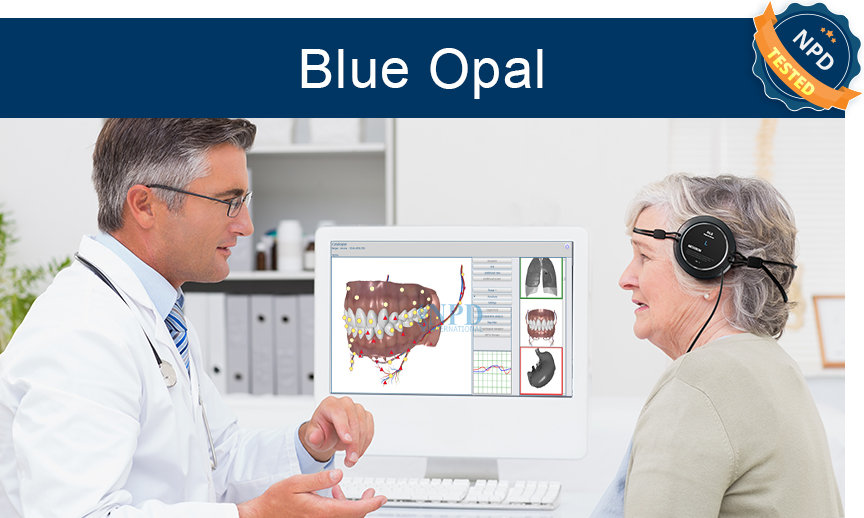 Metapathia Blue Opal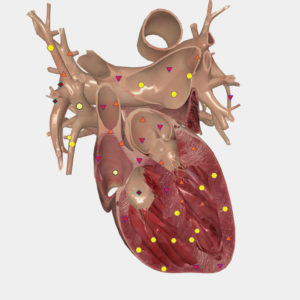 On December 11th 2015, NPD launched the "Metapathia Blue Opal" NLS-Diagnostic System for the North American market at the A4M Anti-Aging World Congress.  This patented IPP designed torsion-wave biofeedback health assessment and therapy system was created at the request of NPD to better target the burgeoning Integrative Medicine market in North America.  Blue Opal is classified as a Metatron 4025m hardware system and incorporates some of the following new features:
✅ 12 point Fleinders visual evaluation scale showing BOTH anabolic and catabolic processes; this technological advancement results in vastly improved assessment of proliferative processes such as cysts, tumors, liver cirrhosis, etc.
✅ The new scale allows the differentiating of normal childhood growth processes vs disease processes. This allows the identification of potential pathological processes before they fully progress to adult diseases.
✅ 4.9 GHz TG v.4.0 Frequency Generator allowing more detailed functional assessment of of organ and cytology models
✅ The analysis of biofilm components is now possible without the need for a medical procedure to break up the biofilm (such as DMSO or Ozone site injections).
✅ New enhanced whole body virtual 3D models for:  Circulatory, Muscular, Skeletal, Lymphatic, Skin and Nervous Systems.  Other new models include: continuous Gastrointestinal tract model (from Mouth to Rectum), Dental, Respiratory, and multiple heart specific models.
✅ Alternative medicine evaluation methods are available, including Ayurvedic Medicine (Chakras Model) and Traditional Chinese Medicine (3D Chinese Meridian Models).
✅ Extended and separate databases for microorganisms and helminthes
✅ Evaluate a subject's psycho-emotional condition such as hope, faith, sorrow, anger, etc.; 91 emotional conditions in total
This system is the direct descendent of "Metapathia GR Clinical" software, originally developed in 2011, which was the first Metatron software program with Virtual 3D Models.  These 3D virtual systems allow greatly enhanced accuracy and speed of health assessments.  The software has all "GR Hunter," "Red Dragon" and "GR Clinical" capabilities and features 1000s of new virtual organ, cell models and digitized spectral etalons of preparations and processes; making it the ultimate diagnostic aid for the clinician.
Constantly Improving Technology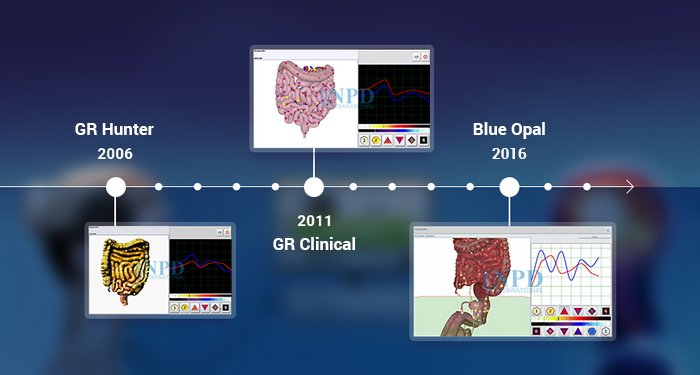 The main benefit of "Blue Opal" vs "Intruder" is all main systems can be assessed concurrently (cardiovascular, lymphatic, nervous system, etc) in one 3D model, rather than analyzing crosscuts, system by system. This saves a lot of time. In fact, a basic assessment of the entire body can be done in just three seconds, allowing the practitioner to increase their case load dramatically if they so choose. Furthermore, optimal nutraceuticals and allopathic drugs can be easily assessed using the virtual 3D model of the entire body, as simulations can be run quickly to determine their effect on the subject.
Disease is not only a physical problem, but is also a problem related to the emotional state of a human.  Psychological health plays a significant role both in susceptibility to diseases and the ability to get rid of them.  Metatron Blue Opal features a real-time assessment of a person's emotional state and allows insight into the interrelation between emotions and development of mental and somatic pathology.  Patient compliance in addressing their emotional troubles is greatly improved as they know Metatron is a completely unbiased machine.  Afterall, Metatron is only interpreting what the subconscious mind is saying. This biofeedback process is an invaluable tool for aiding the release of trapped subconscious emotions. 
The system is especially suited for Integrative Medicine Centers who combine multiple modalities.  However, any type of clinician can easily incorporate the Blue Opal into their practice, and be immediately turned into a medical savant through regular use.  Also, this system is ideal for Dentists as the new generator and enhanced 3D Dental model has solved the problem of reading the weak torsion field of teeth.
Are Metatron systems suitable for wealthy home users?  Definitely!  Metatron systems are extremely safe and give you the comfort of knowing what is affecting your health on a day to day basis.  Most home users focus on the biofeedback therapy aspects of Metatron in their quest for achieving optimal performance.
*Note: The Blue Opal, Golden Dragon and Prana Metatron Systems have the same hardware capabilities.  The difference is that the analytical programs are set up for the different types of medicine: Western, TCM and Ayurvedic. Buyers have the option to purchase any of the programs for 4025M systems if they are not included in your model.  Only the Blue Opal will have USA Nutraceutical programs.  Please see the Metatron System Comparison for further information. 

Screenshots
Video
What's Included
Literature
ISO 13485 certified Bioinducters with trigger sensor
ISO 13485 certified Metatron 4025M hardware system
Power supply unit for device, network adapter for laptop, USB-cable
Technical documentation (110 page user's manual and technical passport)
HP ProBook series Laptop with installed software (*the laptop is only used to operate Metatron. All non-Metatron computer functions have been disabled)
Magnetic Resonance Cup for making homeopathics
Basic Training Package